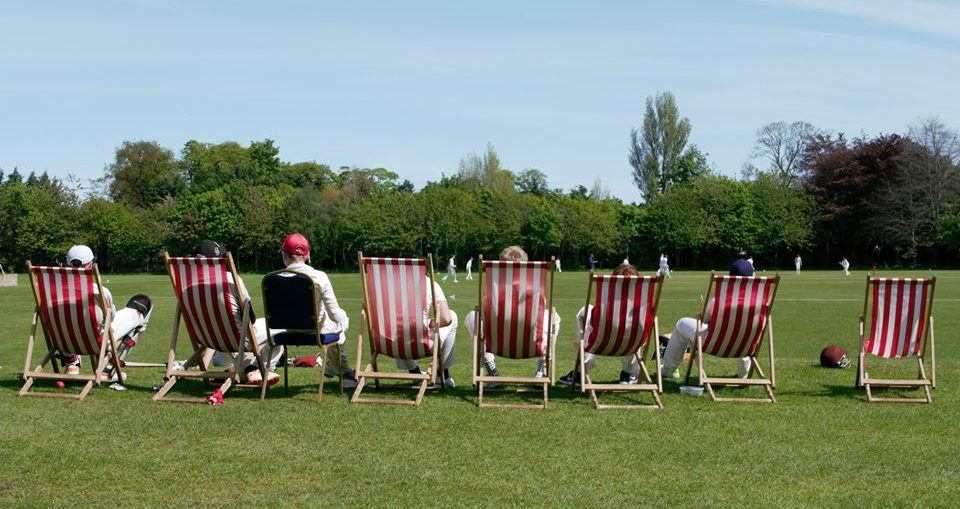 Like all of you we are spending considerable time wondering what is and is not going to be possible this summer in terms of cricket.
The reasonable certainties are that we will not be able to play recreational cricket until 1 July and that we are going to have to conform to a new set of restrictions when/if we do play.
The upsides in terms of cricket are that it is one of the best games to play at a socially restricted distance, but we're going to have to think carefully about the ball, teas and changing rooms.  Measures such as (1) bring your own drinks & tea, (2) one-in, one-out of the changing rooms and (3) alcohol wipes on the ball may all be necessary.  A small price to pay perhaps for returning to a semblance of normality.
I attach the pre-Covid season as we envisaged it.  Theoretically this would gives us 12 matches from a 1 July start, but obviously nothing can be taken for granted.  We believe it will be unlikely that fixtures with a bigger distance factor, such as Clayesmore Cormorants, The Incogniti and Frogs will happen.  However, it may well be possible to re-arrange fixtures against Urchfont, Chilmark, various military sides and even Dauntsey's School for the final 2/2.5 months of the season.  We are talking to all opposition teams and re-arranging, provisionally but busily.  We are hopeful that Dauntsey's and Tidworth grounds will be open for hire and that a number of extra fixtures might be arranged.
Anecdotally, Griffiths ITS – 7 Sept – (a bunch of over 50s touring from Australia) are reported to have said that "if there's a flight over, we're bloody well comin' ".  That remains to be seen..
We believe that there will be a pent up demand for getting out to play, that most people will not be heading off abroad for 3-4 weeks in July/August and that therefore more people will be about and available.  We will be keeping feelers out for cricket and cricketers, particularly focusing on the Wiltshire area.  We are planning to put together a pool of positive short-notice cricketers who are basically lower risk in terms of themselves and the people they live with and who might be able to turn up and represent the club when called on.  It means however that the job of a match manager is in some ways more difficult as planning for a match will be much more ad hoc.
WHAT YOU CAN DO – please get in touch and let us (the Committee & Match Managers) know of your likely availability, keenness & thoughts on this most peculiar of seasons.  The more we are aware of peoples' availability, the more we can take on ad hoc fixtures with confidence.  I appreciate that everyone's plans and dates are fluid at the moment, but an expression of interest (and perhaps the targeting of groups of friends at a particular current or new fixture) at this point would be helpful.
We look forward to hearing from.
Regards
Simon Campbell
Club Secretary