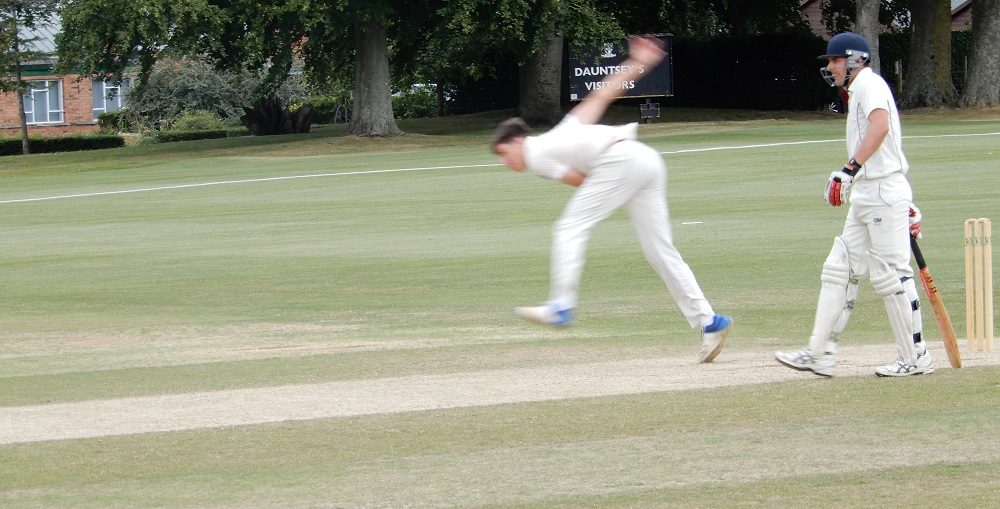 The original plan was for a fixture against the Free Foresters, but when they were unable to confirm the fixture, Query Theo Bossom offered to put out a Rifles CC XI against the Queries, and well done and thank you to him for doing so. We played a 40 over match, Queries winning the toss and batting first under their skipper Jack Bramwell. There was a "pause for thought" when Tom Churchill played onto his stumps in the 3rd over, but PK [from Avebury] and Michael Kelsey got stuck in to some wayward bowling from one end and were watchful of some competent seam bowling from the other. Having been dropped multiple times, with the score at 94 Michael popped up a catch which was held and he went back to the pavilion for 39.  PK ploughed on making 94 before he skied one to long on. Thereafter Harry Latham [50], James Leworthy [25] Alastair Coupe [36], Jack Hurley [41*] and Geoff Ramsey [16*] all enjoyed a bit of a run fest, and Queries closed on 337 for 6. It is possibly a record, but they had scored 215 by drinks at the 20th over !
After a sumptuous tea, courtesy of Sam and ForkingOut, Olly Jackson took the new ball and claimed the first wicket with just 5 on the board. He [7-0-21-1] and Luke Jenks [7-0-35-2] kept a lid on the batsmen's progress and after their 7 overs apiece the score was just 61 for 1. Bring on Geoff Ramsey! Geoff proceeded to bowl 8 overs, conceding 38 runs and taking 5 wickets! It was he who broke the back of the Rifles innings; Jack Bramwell took the final wicket, and there was a run out, and The Rifles were all out for 177.
It was a pity that Theo B could not be there to beef up their bowling and their batting, and it was a mismatch on the day, but hopefully everyone enjoyed their day, enjoyed their tea, enjoyed playing at Dauntsey's great ground, and enjoyed their beer and a chat after the game..